Principal's Welcoming Address
Dear Parents, Alumni, Teachers and Students,
Attach • Connect • Evolve 團結•連繫•脫變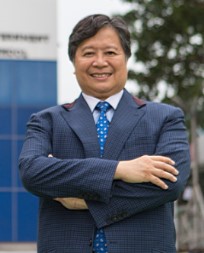 The theme in this message is "Attach • Connect • Evolve" (ACE), which depicts the three phases of the learning journey every Southerner is experiencing since I took up the headship at STMGSS. Through student-centred and interactive activities for every student at STMGSS, hearts and minds can be won, which leads to proud attachment to the school and connectivity with one another. Being attached and connected, Southerners are encouraged to share, care and dare in order to truly evolve and adapt to make any dream a reality.
The "Attach" phase describes the school's effort to enhance students' sense of belonging to STMGSS by a number of innovative tailor-made activities. Teachers' Day, Blood Donation Day, Happy Halloween Fun Day, Class Christmas Parties and Outdoor Learning Day cum Dress Casual Day, to name but a few, were launched so as to engage students which, in turns, lift up the sense of attachment to school. Besides, we focus on building students' pride and affection for STMGSS. Sharing positive messages and celebration successes during weekly school assemblies served as an effective means to make STMGSS a second home for students.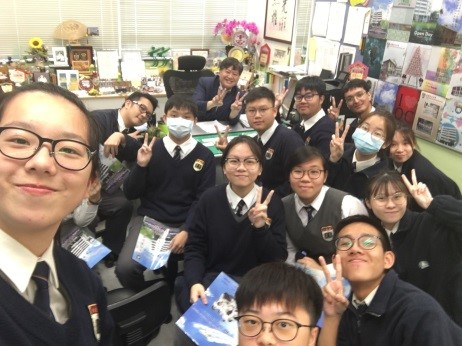 The next phase of the journey is "Connect". To unite Southerners, we provide enriching experiences in our activities. From our student leadership programme where every student can be a leader regardless of their starting point, to adventure camps and performing arts talent shows that build unity and intimate relationships among students and teachers, we have deployed more human and financial resources to support students' self-initiated activities. Each class has an SA Standing Committee for collecting views to facilitate mutual communication via dialogues. We unite all Southerners by streamlining procedures for the SA Election Forum, Voting Day and Inauguration Ceremony. We promote inclusiveness through both natural and deliberate social mixing of students in all our programmes and activities, wherever possible. STMGSS is truly a second home for all.
Finally, with a firm belief that Learning happens Everywhere and Everyone can Shine (處處是教室 時時在學習 人人有舞台 個個可上榜), we aspire to be a school that enables success for all and see STMGSS graduates as students with critical minds and compassionate hearts. This "Evolve" phase is made possible by offering ample opportunities like "A Stage for You and Me" (飛躍舞台計劃) and Chinese Traditional Performing Arts Variety Show (中國傳統藝術飛躍舞台大匯演) for students to unleash their talents and potential.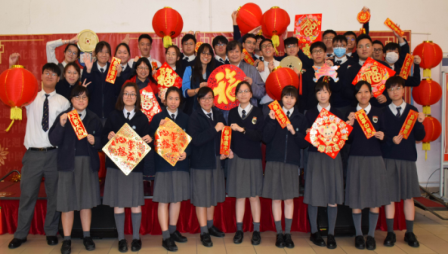 Last but not least, I am deeply appreciative of my colleagues for their unconditional love and care towards the students. I would also like to express my gratitude to parents, alumni, students and partners in education for their unwavering support. Let's join hand-in-hand to continue and sustain the "ACE" project, fostering a community of Future-ready Learners who Learn with Passion, Serve with Humility and Succeed with Integrity.
Realizing Potential and Embracing Changes!
I look forward to welcoming you and your children to join the STMGSS family. Be One of Us!
South Tuen Mun Government Secondary School
Mr CHIN Yiu-ming
Principal
Principal's Message :
2021/22 School Year
Principal's Message :
2020/21 School Year
Principal's Message :
2019/20 School Year